RIP Steve.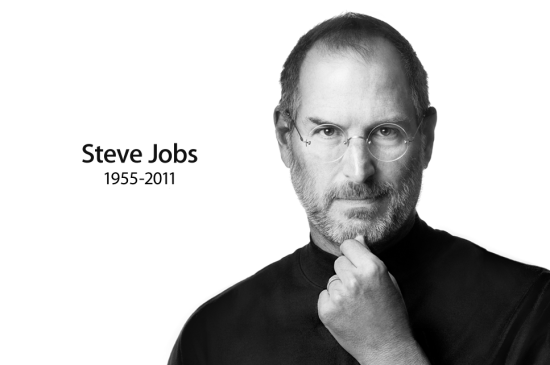 Steve Jobs, 1955-2011. (image from apple.com)
The world has lost a great, great man. I don't recall ever shedding a tear over the death of a complete stranger before yesterday. Rest In Peace, Steve.
…
More from Apple here, here and here.
Also worth a look are Jason Kottke's post "Remembering Steve Jobs", The Onion's take on the news and, if you haven't seen it before, Steve's 2005 Stanford Commencement Address on YouTube.
…
Update: In the sea of online obituaries and tributes, i thought Stephen Fry's piece stood out as rather good. And i liked Horace Dediu's style too.